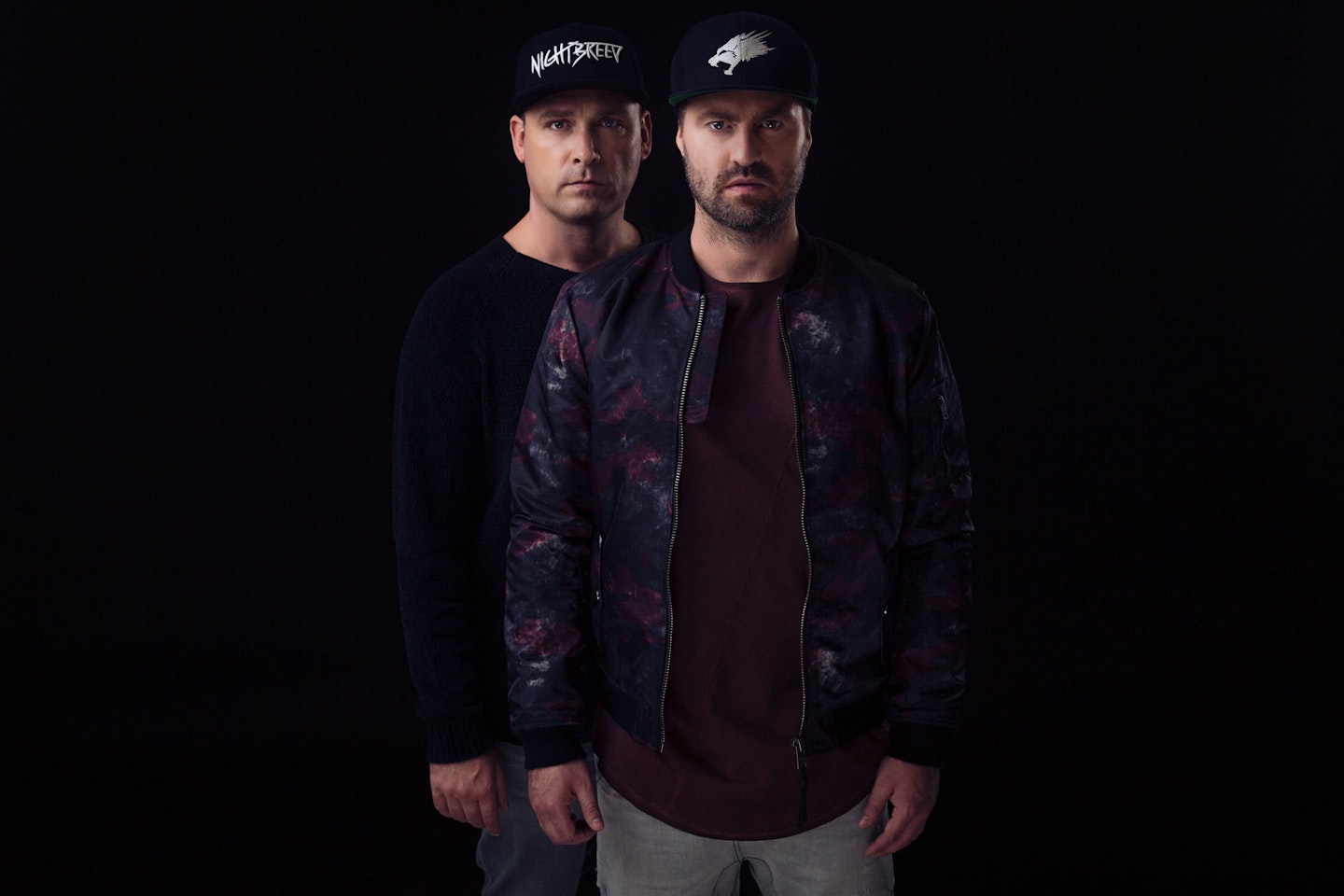 Endymion
Invigorating energy, larger than life atmospheres, destroying kicks and an undying passion for music are just a few characteristics that constitute pioneering raw hardstyle act Endymion. Timelessly delivering a high quality and diverse approach to music, this power-trio is breaking all boundaries in sight and leaving no stone unturned…

Hailing from a rewarding background in hardcore and releasing some of the biggest anthems such as "Make Some Noise," "Broken," "Abduction," "Raging In the Dancehall" and many more, Endymion has grown to become one of the most musically innovative acts in the hard dance scene. Being notorious for sheer excellence within their productions, Endymion has now taken the raw hardstyle scene by storm in just a matter of months!

In pursuance of a new and ground-breaking raw hardstyle sound that goes beyond the mundane kick and screech pattern, the trio thrive on producing music packed with emotion, fascinating elements and of course a limitless supply of energy! Tracks such as "About To Get Raw" with High Voltage, "Nightcrawler" featuring MC Nolz, their remix of Activator's "Sparta" and "Antidote" with Ran-D have climbed to reach thousands of fans worldwide, infecting them with raw and energetic vibes.

Their robust and energetic productions are also mirrored in their on-stage performance which offers the ultimate Endymion experience. Being known to kick any crowd into party-mode during their DJ sets and live performances, Endymion have had the honour to play at some of the most prestigious parties including Qlimax, Defqon.1 (The Netherlands and Australia), Dominator, EDC Las Vegas, Tomorrowland, Decibel Outdoor Festival, Mysteryland and many more.

Apart from their esteemed collection of game-changing productions and packed-out performance schedule, Endymion took the next step in their career in 2015 when they created their own label "Nightbreed Records," which is renowned for supporting upcoming artists and also hosting the interactive monthly radio show "We Are The Nightbreed" on Q-Dance Radio. Since the conception of Nightbreed Records, many amazing releases, new recruits and a worldwide fanbase have followed, proving that Endymion is a force to be reckoned with.