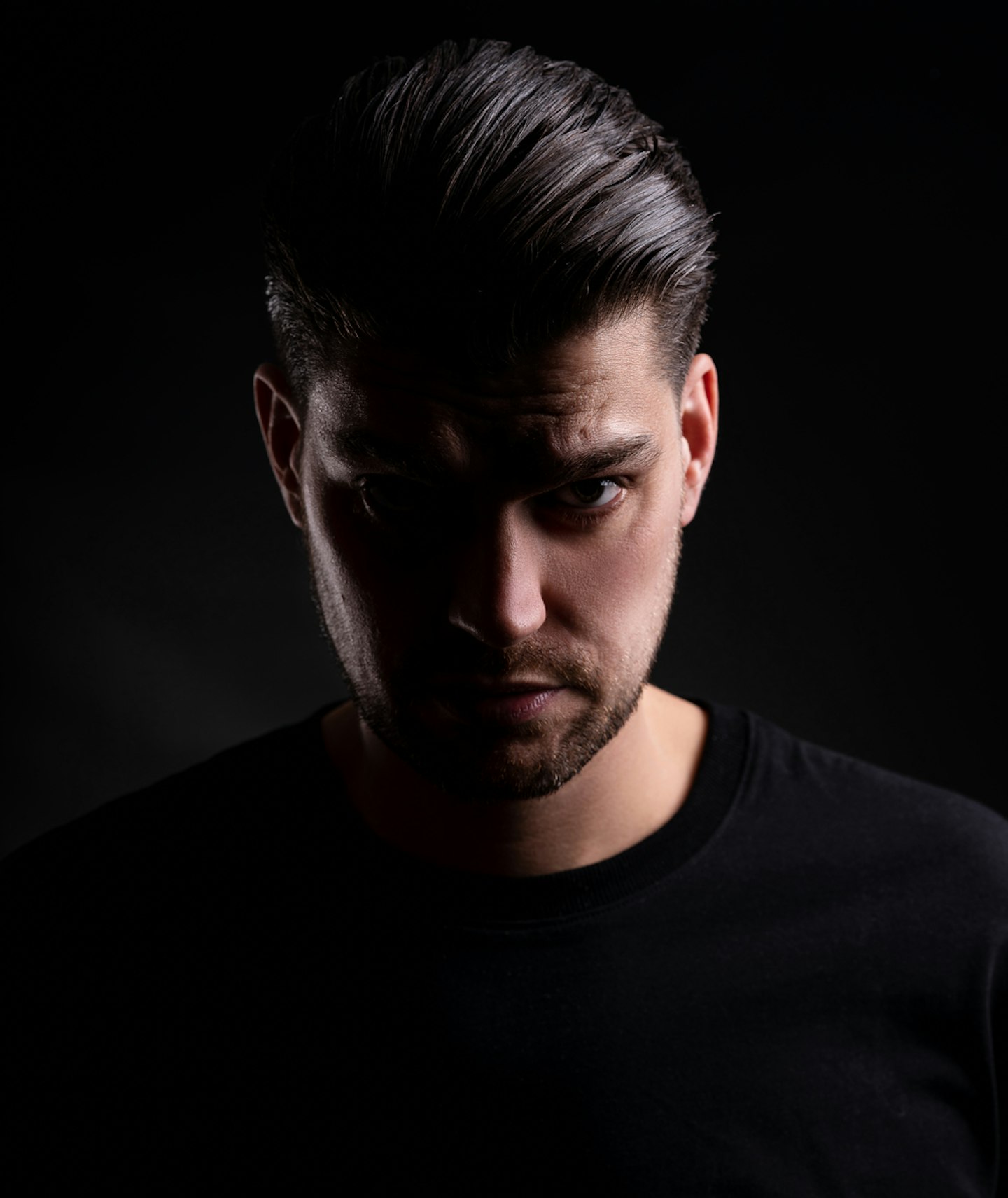 Dither
Pick up the pace with the ever wielding hammer that is Dither. As the leader of a growing cult of hardheads, bass is about to be smashed. Join the demolition crew and do your damage!

Starting out way up north in The Netherlands, Maarten Westra has been a frequent flyer of the hardcore scene for over 10 years. His flair to combine rock hard kicks with a solid rhythm is the result of taking risks. Face forward into the unknown. Enter: Dither.

Pushing the envelope since his first gig, Dither had his way with the industrial sound of hardcore. Kick after kick after kick. With a stage to test and perfect, this endeavor would ultimately lead to Maarten's first full length album: The Architect (2015). Seamingly out of nowhere, Dither became a name to take into account. The potential was there and all it took was a bit of time and late night studio tweaking before the real destruction took place. As Dither grew familiar behind the decks, so did his talent for finding that exact hook or sample to push a crowd into the unknown.

2019 saw a huge spike in Dither following with the release of Tools Of Demolition. An album on which Dither clearly spread out his roadmap to destroy and dominate. Featuring the biggest of kicks, Tools Of Demolition represented a new phase in the ever evolving Dither style. Showcased live at the Defqon, Dither ruled the Black stage and proved the world is ready for more. More Dither, as a wide-range of co-ops materialised featuring the likes of N-Vitral, Warface and Deadly Guns.

His inclusion in the Barong Family sparked a whole different fire. Combining the lush EDM landscape into his bag of hardcore tricks, Dither took both a sidestep and a big step forward. His Hardcore Rave EP (2018) gathered top reviews for its fresh sounding combo. Nothing less than the title suggests! The Barong marriage has continued to thrive and delivered three slammers on the 2020 Hard in Bangkok EP including a co-op with Yellow Claw.

Today Dither is a name you simply can't ignore. His powerful sound has put him on the biggest stages hardcore has to offer. With his Thunderdome anthem driven live performance before the mighty wizard as one of his personal highlights in 2019, the future's looking brighter than ever. Dither continues to grow and expands his sound into unknown territories. Watch out for that signature grin behind the decks and get ready to be destroyed!