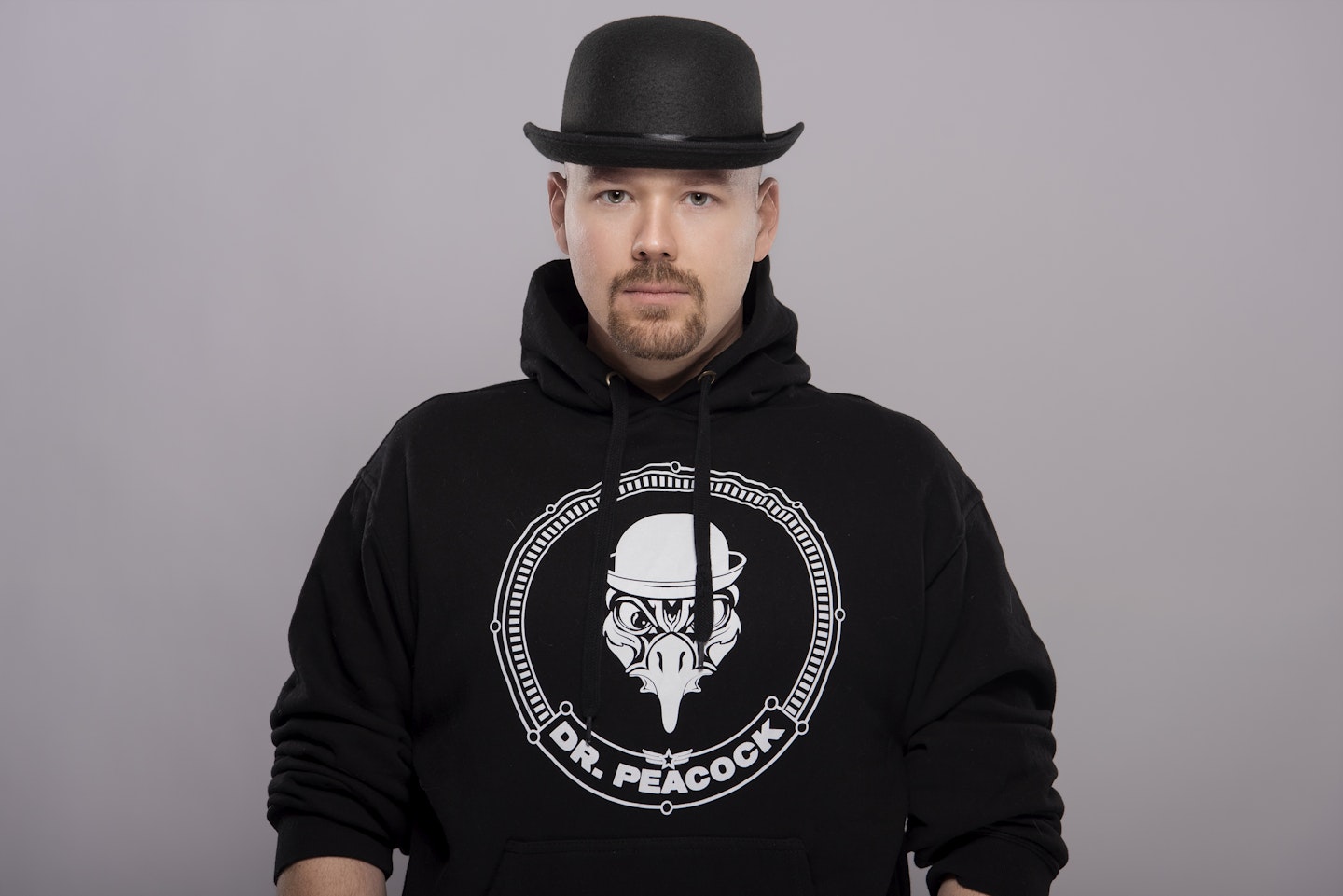 Dr. Peacock
Dr. Peacock has evolved Frenchcore into the sound that we know today. The Godfather of Frenchcore reigns his empire by releasing hit after hit and playing on the world's biggest stages.

The thing that's so special about his shows is that he has the skill to talk to his crowds; he takes them on a journey, through sound. You know the words Frenchcore Worldwide; That is his main goal of this journey - To bring Frenchcore all over the world. Some say that he already reached that goal; however, that is not enough for him and that is why he keeps pushing the bar with new music and collaborations outside the scene.

This has resulted in his massive fan-base, respect from other artists and epic shows! No wonder that people call him the Godfather of Frenchcore.

Everyone who booked Dr. Peacock knows that it was a night to remember. It is now time to make your event a night-to-remember; Dr. Peacock is ready to do that for you!

Frenchcore Worldwide!
As if Dr. Peacock alone isn't enough? With Peacock LIVE, no venue is safe: Guaranteed to move audiences, large and small. Peacock LIVE combines the hard, Frenchcore sound many people crave, with an additional musical dimension. The emotion of the violin, the bad-ass riffs from an electric guitar: Each performance a different musical element joins Dr. Peacock on stage, to take you on a unique musical journey. After the significant evolution hardcore has gone through in recent years, Dr. Peacock kicks it up yet another notch. As rough as you like it, Peacock knows how to grab your attention. So join the fun and let loose, because Peacock is your 'Trip Advisor'!