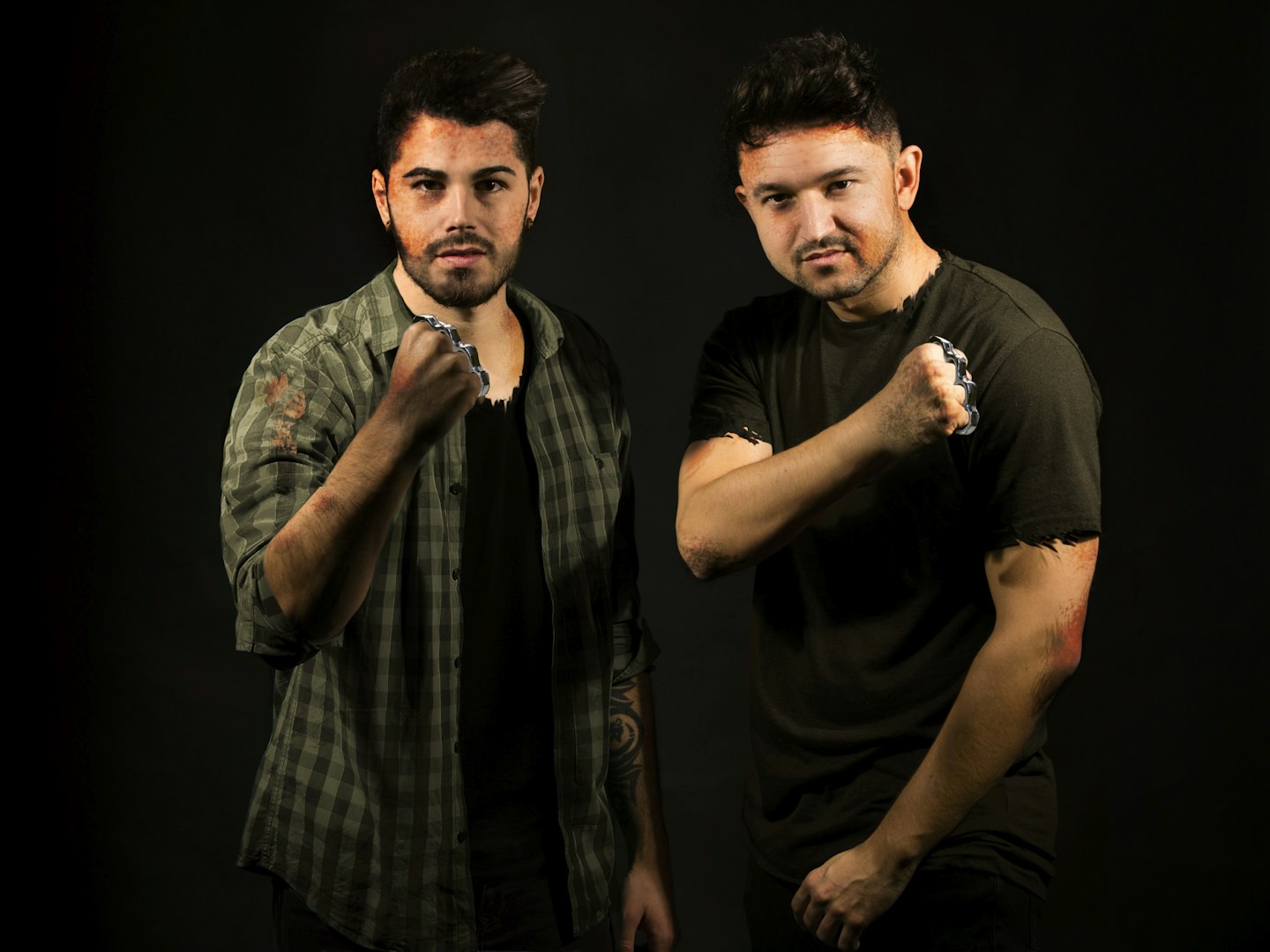 Broken Minds
Spanish duo Broken Minds started working together in 2014 after noticing an instant musical connection.

The duo clocked tons of studio hours together to perfect their productions and in 2016, they started bearing the fruits of their hard work: they were signed to the stellar Dogfight Records label and were awarded with the title 'Best Hardcore Artists' by Fiestahard. They confirmed their deservingness of this title with stellar releases that were supported by the most esteemed Hardcore-acts, such as Angerfist, Miss K8, Tha Playah, Mad Dog and AniMe. In 2019, they had a massive break-through with their album ''Break Your Mind'' which was worshipped by hardcore lovers worldwide, featuring hits such as "Absolute Power'' with AniMe (nearing 2.5 million Spotify streams) and "Braveheart'' with Destructive Tendencies. Since then, they've been booked for their highly energetic performances at the biggest events, such as Masters of Hardcore, Dominator, Defqon.1, Decibel, Syndicate, The Qontinent and many more.
The icing on the cake was being the first ever Masters of Hardcore Spain anthem creators in 2019. It came as no surprise that heir anthem "Waltz of Death'' with Alee immediately topped the global hardcore charts. In 2020, they continued on their strong path with their remix for Korsakoff's ''Lyra'', their Free Festival anthem "The Hour" with MC Prime and ''Yippee Ki Yay'' with MBK and MC Prime.

Broken Minds still have a lot more tricks up their sleeves and are determined to conquer the world with even more powerful releases and dynamic performances.