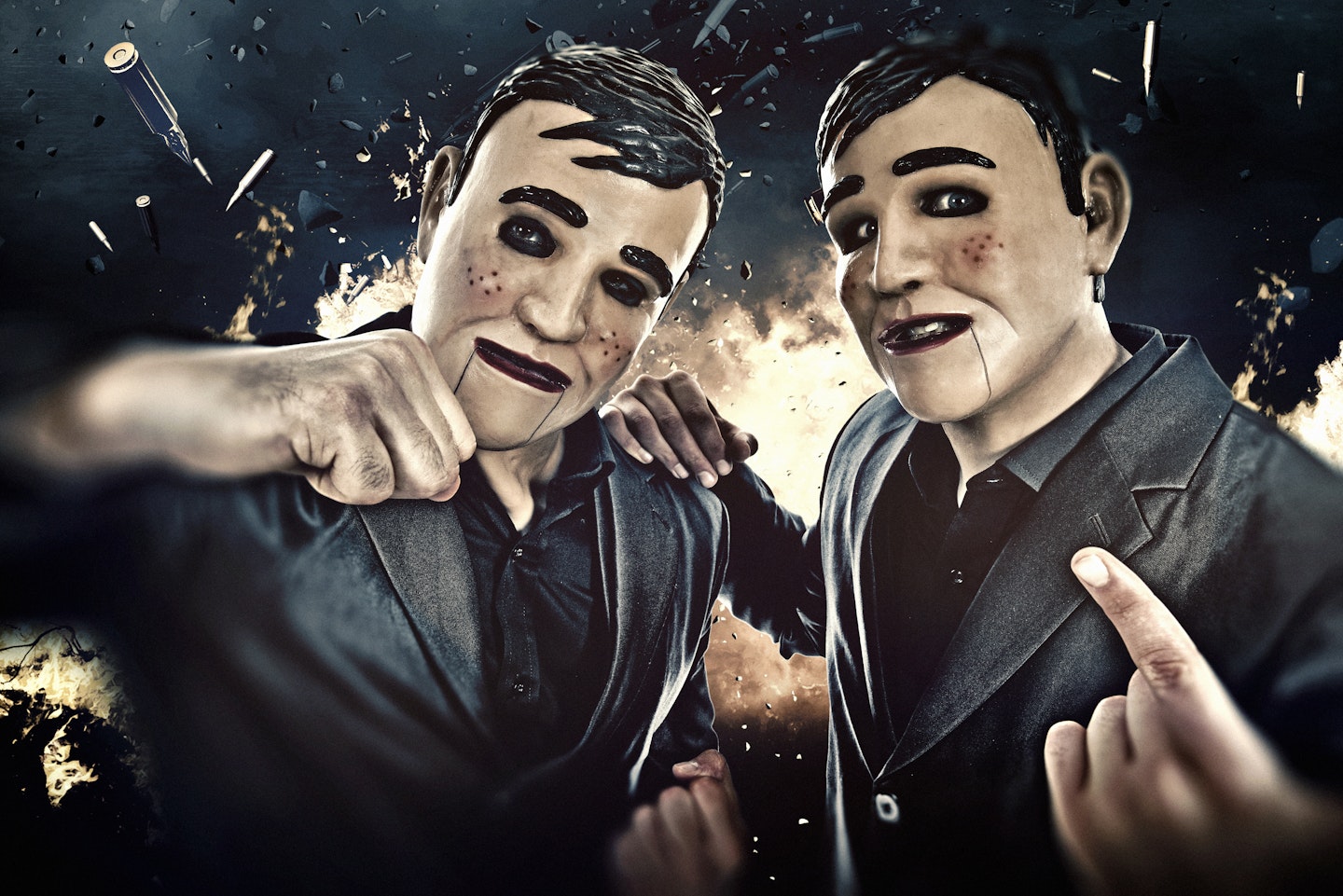 Gunz For Hire
Back in the depths of 2011, two like-minded musical connoisseurs united, with the sole mission to represent the shadowy underground of raw hardstyle... Armed and ready, this cutting-edge duo has conquered and revolutionised the game in more ways than one, and guess what? There's absolutely no stopping them on their quest for domination!

Consisting of two hardstyle heavyweights and long-time comrades.Gunz For Hire was conceived through both a musical and performance-driven bond that neither could ignore. Pooling their resources, the pair sent their liaison into orbit with initial releases "Put It On," "Kings Of The Underground"and of course, their epic knockout"Bolivia."

Instantly conquering the scene with their signature badass sound, Gunz For Hire also displayed their gangster legacy through staggering, multi-climactic live-shows that swept up audiences up into a frenzy!

With several noteworthy tours circulating around athematic core, Gunz For Hire have taken concepts such as 'Sorrow,' 'The Resistance,' 'Gangsters Paradise' and 'No Mercy' to the world's biggest stages, performing in Australia, Chile, South Korea, the Netherlands, the United States, Scotland, Germany, Austria, Italy, Spain, Canada, Sweden, Belgium and France. In recent times, Gunz For Hire have reigned the hardstyle scene with an abundance of smashing anthems, including the rebellious "Plata O Plomo," anarchical "I'm ACriminal" and dance-floor destroying hit "No Mercy." Fulfilling their duty to unlock new musical dimensions, Gunz For Hire are unquestionably the most successful and perseverant Hardstyle live-act.

Determined tocontinue reaching out and uniting gangsters from all around the globe with their brazen, daring sound, Gunz For Hire open up a new chapter of thrilling missions and underground activities –all loaded up with heavy artillery!