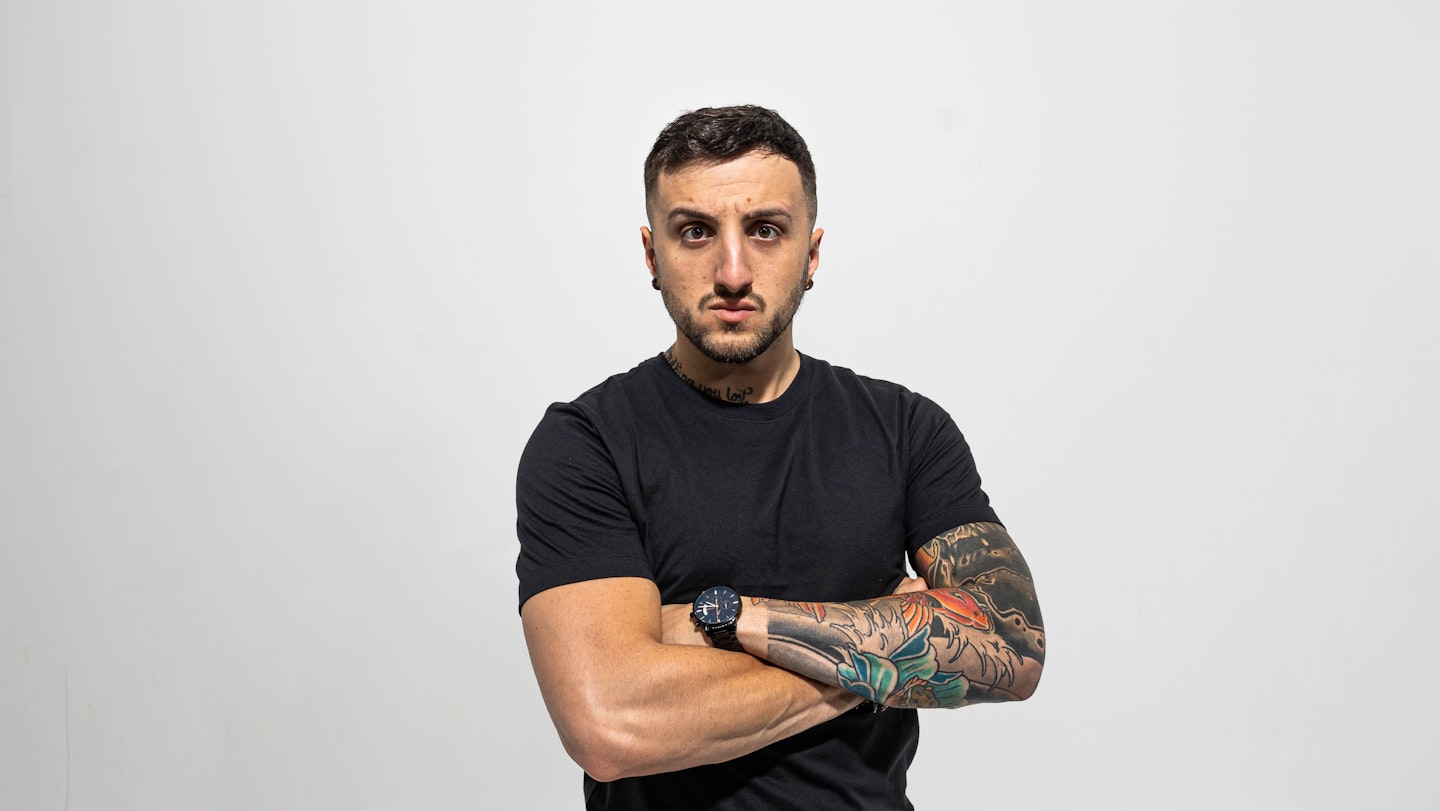 Malice
The infamous 'Malice' is one of the most iconic names in Hardstyle and a pioneer of it's current Raw format. His meteoric rise to the top can be attested to his groundbreaking music and breathtaking live performances.

Malice's unique style was revolutionary in their early days when Malice remained a duo. Tracks like Aggressive Act, Watch Your Back, Brutalize, Drop 'Em Down pathed the way for them to be recognised as perhaps the most forward thinking act in Hardstyle.

When Davide continued the project as a solo act, there were doubts whether Malice would remain a top name in the scene - he quashed those doubts in spectacular fashion by gaining a number 1 solo track for the very first time. 'Stronger' has gone on to be recognised as perhaps the greatest ever Malice track and a true anthem for Raw Hardstyle Music. Since then, he has followed up with 2 huge solo releases 'Another Day' and 'Don't You Dare' while he continues to work on his first solo album.

Malice has now established himself as more than just an 'Extra Raw' act that is recognised for high energy grooves and hard kicks. He has brought an emotional touch to his music with beautiful lyrics and epic melodies, that all tell a story of who he is and what he aspires to be. If anything, Malice has grown and improved as an artist since going solo.

His skills are certainly not limited to producing. He is also a highly skilled DJ that offers outstanding live performances! His sets are an exciting, high octane spectacle, filled with his classic productions as well as his epic new ones. His ability to connect with his audience is second to none, taking them on an intense musical journey with his highly energetic performances, which never fail to get the crowd into a state of euphoria!

He is one of the only artists in the world who can lay claim to having sold out his very own event, not once, but twice. Malice - The Extreme album launch party goes down as one of the most epic parties ever. His sell out event 'Malice In Wonderland' is yet to come, but promises to be another event that will forever be etched in the history books of Raw.

As a co-founders of Aggressive Records, with his comrades Sickmode and Rooler, he is taking his label to the very top, in exactly the same fashion they helped Gearbox Digital reach the top of the scene.