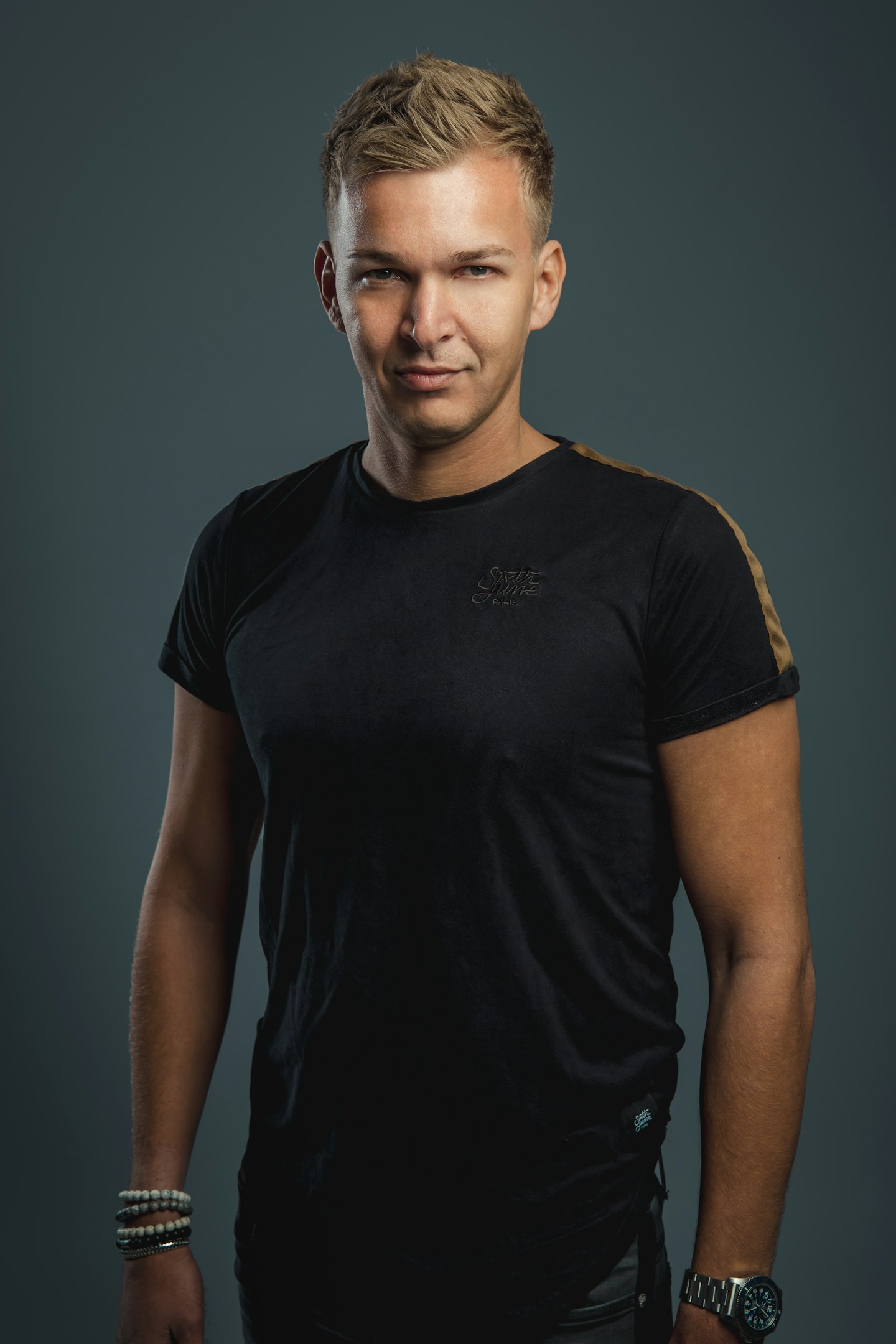 E-Force
A fresh and radical sonic revolution struck down on the Hardstyle scene in 2011... Since then, this legacy has crossed oceans, broken boundaries and taken the mainstream hostage with annihilating kicks, penetrating screeches and an infinitely relentless energy…

Edward Aandewiel, or better known as Hardstyle phenomenon E-Force has been deemed as one of the most determined and industrious artists in the industry. After experiencing a soaring career in Early Rave and Hardstyle as part of duo Beat Providers, Edward re-routed his career in 2011, resulting in the conception of world-renowned alias E-Force.

Working audaciously to create his own mature and sophisticated take on Hardstyle, Edward soon got in touch with global platform A2 Records, who invited him to begin releasing on the label. Kicking off this new venture with no less than four tracks featured on the infamous 'A2 Records – Unleashed' album, E-Force soon became distinguished for his knack to create rule-breaking and unrelenting rough beats. Early releases such as "Masterclass" with Luna, "Attention" featuring Frequencerz and "Freakz At Night" threw the scene into absolute mayhem as E-Force began soaring up the ladder.

Displaying his extensive discography of tunes behind the wheels of steel at Defqon.1, WiSH Outdoor, Intents Festival, Emporium, Qapital, Q-BASE, Decibel, Supremacy, CRAFT and many more, E-Force's Earth- shattering performances never cease to leave partygoers thrilled and fortified.

The triumphs didn't stop there, as 2014 brought an astronomical breakthrough for Edward. Spreading like wildfire across the Hardstyle scene, played on the biggest stages and becoming deemed as absolutely legendary, solo-hit "Seven" did unthinkable things for E-Force's career. Residing at the top of Hardstyle.com's chart for over a month, this evergreen slammer was awarded the winning spot of TOTY in 2014 as well as being officially classed as the most sold Hardstyle track in 2016. And it wasn't a one-hit wonder either; E-Force continued pumping out golden tracks at lightning speed, infecting the scene with subsequent releases "Open The Gates" and "Oldschool Flow" with Adaro, "Men Of Steel" with Frequencerz, Qapital 2015 anthem "Blood Written," "Disphoria" with Warface and "Illusion" to name a few.

Conquering the biggest stages around the globe, spreading his musical revolution worldwide and even exclusively tearing down the house at Hard Bass as part of Team Red's closing act Freakz At Night, it's no secret that E-Force is one of Hardstyle's most cherished headliners.

New and exciting ventures are on the cards for Edward in 2016 including more extraordinary performances, the premiere of his live-act War Force at Supremacy (alongside Warface) and of course, he will be unveiling a new wave of staggering music!