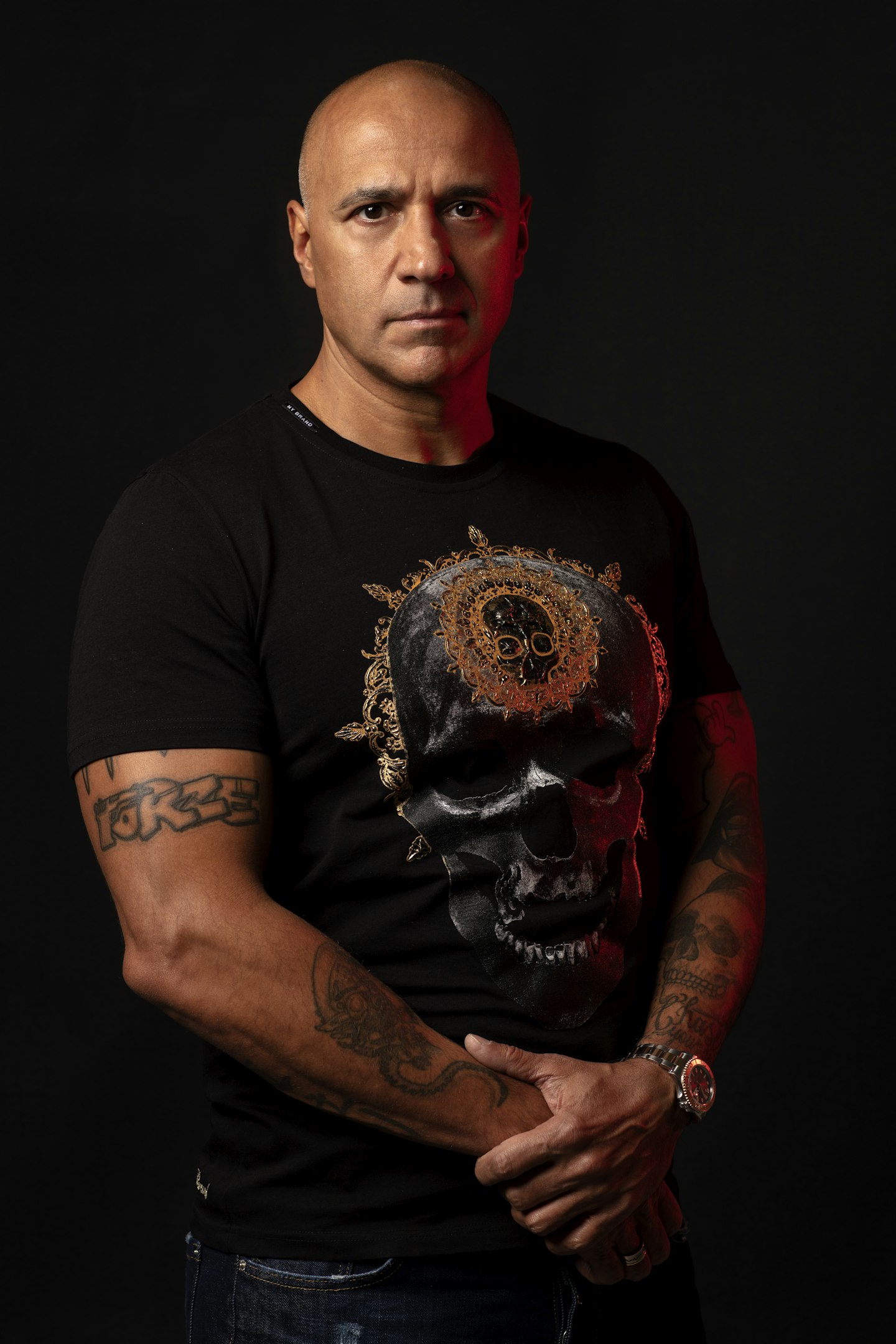 Paul Elstak
Paul Elstak, born in The Hague on 14 January 1966, is a well-known Dutch (Happy) Hardcore and Freestyle DJ/producer.

History:
His career as a Hiphop DJ began in 1987 when he was engaged as resident DJ in the Bluetiek-Inn discotheque in Rotterdam. Here he played music together with the Dutch House pioneer Peter Slaghuis. In this period he also met Rob Fabrie and Richard van Naamen, with whom he started the group Holy Noise. He had a series of releases on the Hithouse record label (belonging to Peter Slaghuis) with Holy Noise. Holy Noise had its biggest success in 1991 with the track 'James Brown Is Still Alive'. This record made number 8 in the Top 40 and was an answer to a record that was popular at the time, 'James Brown Is Dead' by L.A. Style. After Holy Noise, Paul founded the Forze DJ Team, forming a trio with DJ Panic and DJ Lars. Paul's 'Forze' clothing line, with the well-known 'Wanna Play' bear, was very popular among the gabbers at the time.


In 1992, Paul Elstak established his own label Rotterdam Records (under Mid- Town records). In 1995 he released his first Paul Elstak single under this label, entitled 'Life Is Like A Dance'. After this record, a number of commercial tracks followed, 'Luv U More', 'Don't Leave Me Alone', 'The Promised Land', 'Rave On' and, of course, 'Rainbow In The Sky', which enjoyed the greatest popularity. All these singles made the Dutch Top 40 in the 1990s. This label no longer exists.

After the 1990s:
As Paul Elstak wanted to focus mainly on Hardcore in 2001, he started a new Hardcore label called Offensive Records. To this very day, Paul releases Hardcore on this label with its own unique style.

Owing to the Happy Hardcore revival and the many nineties parties Paul Elstak was asked to perform at, he has become actively involved in Happy Hardcore again, in addition to Hardcore. He has a fully booked tour schedule and plays his music at Hardcore, nineties and Freestyle parties every weekend. His fans can be found all over Europe, and there are loyal fan bases even in Australia, the USA and Japan.

On 8 November 2010, he released the title song he produced for the film New Kids Turbo. On 26 March 2011, he won a Rembrandt Award for best title song with this track, and on 12 May 2011 he received a gold record.
In 2017, Paul Elstak scored two more big hits. Together with rapper Jebroer and producer Dr Phunk he produced 'Kind Van De Duivel' ("Child of the Devil") and 'Engeltje' ("Little Angel"). These were unexpected successes with the general public. 'Kind Van De Duivel' scored triple Platinum in the Netherlands and Gold in Belgium. 'Engeltje' measured up to its predecessor and scored double Platinum.

I Love Beatz:
In February 2013, Paul Elstak set up a concept called 'I Love Beatz' for lovers of harder styles. He noticed that there was a demand for small-scale Freestyle parties where the audience can listen to and be entertained by multiple styles simultaneously. A diverse Freestyle programming, with high-quality DJ's, MC's and live acts, a positive atmosphere and great sound and entertainment are the main ingredients of this party. Both Freestyle, (Happy) Hardcore, (RAW) Hardstyle, Uptempo, Frenchcore and Early Rave fans can get down and dirty. The entertainment is provided by CRSTL Event Entertainment, a company owned by his wife. Dancers, stilt walkers and gabbers contribute to a well-filled evening.

Official Paul Elstak shop:
Due to the continuing popularity of the gabber look of the 1990s, Paul Elstak started his own webshop in 2018 with renewed Forze Merchandise, also known as the yellow "Wanna Play" bear. All Paul Elstak and Forze merchandise is on sale here.